PolyCell is composed of CP (Center Point), and DP (Distributed Point), providing cellular indoor coverage via broadband IP backhaul. It is suitable for small-to-medium indoor scenarios like enterprise, office, business hall and Internet café, solving cellular network issues including weak coverage, low data rate and site acquisition. It increases capacity for data service and offloads macro network by absorbing traffic from indoor hotspots or buildings.
CP is the main unit of PolyCell system for signal processing, routing and broadcasting. To upper level, it
connects to EPC via PON/PTN/Ethernet. To lower level, it connects to sub level CP via optical cable (Daisy Chain connection) or/and connects to DP via PoE+ Cat5E or above cable. It is a standard 2U rack, which contains an optional Cell Kernel (CK) module, a switch module and a PSU module.
CK-R Module is UMTS Digital Repeater with RF over fiber solution, provides independent coupling port for uninterrupted network and optical link with auto gain control.
DP is an active radio head. It contains two digital-analog converter modules, two Power Amplifier (PA) units, integrated antenna and PoE+ unit. DP directly connects to CP by Cat5E or above cable.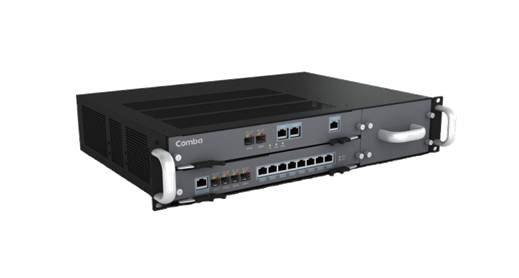 Model

PolyCell

Capacity

• TDD/FDD LTE: Can support up to 128 Active Users and 384 connecting users

• Each CP support up to 8 extension ports (RJ45) for DP direct connection

• Support up to 4 CP daisy chain connecting

• Extend the transmission distance up to 5km

Bandwidth

• FDD LTE Band1/2/3/7/8

• TDD LTE Band 40

• UMTS Band 1/2/4

Performance

• Support 5MHz/10MHz/15MHz/20MHz bandwidth

• Support up to 2 Carriers UMTS

• Flexible solution for small-to-medium scenarios

• IP-based backhaul, easy site acquisition

• Plug and play, PoE+ power supply and IT Network-like deployment

• Self-configuration and self-optimization

• End-to-End control and management through Network Management System (NMS)

• Software/hardware failure detection and recover

• Intelligent power Saving

System Dimension

• CP:440mm x 320mm x 88mm

• CK-R: 482mm x 360mm x 44mm

• DP (Single Mode): 170mm x 170mm x 46 mm

• DP (Dual Mode): 210mm x 210mm x 46 mm