1. New Employee Orientation: Effectively integrates the new employee into our organization through military-style training (for team building), corporate values and product introduction, job rotation, project site internship program, health and safety training, etc.
2. Mid-Level Leadership Development: Comba provides series of management training through structured curriculum and relative intensive training.
3. On-the-job Training: Comba has customized trainings for different positions including basic skill, management and Professional Curriculum.
4. Rational Career Path: Comba established two-track Career Path: Administrative and technical equal career path for both management and technical personnel. Employees choose their own career path based on their talents and interests.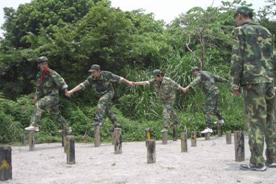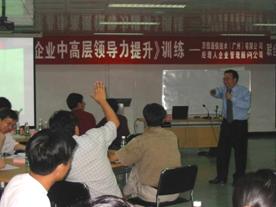 Occupational Health and Safety
Comba has developed and implemented measures to ensure the health and safety of employees including Operational Site Management, Special Equipment Management, Occupational Health Management, Accident Management, Emergency Response Management, Safety Training to minimize injury, accident and pollution. We conduct occupational health and safety training and fire prevention drill regularly for our employees.
Comba has established a labor union to protect employees' rights and benefits. Besides a well-established comprehensive social security insurance system, the Labor Union also organizes annual physical check-ups, regular sports activities, annual travel, outward bound training for the employees.
Master of Engineering Program
Comba started Postgraduate Courses of Electronics and Information Engineering with Tsinghua University from November 2001, offering further education opportunity for our employees and also cultivating more talented personnel for the Telecom industry.
Comba recognizes the physical and mental well-being of its employees and organizes a wide range of activities such as travelling, sport activities, birthday party, employee's wedding, family day, etc.
Comba complies with《Labor Contract Law》and《Employment Promotion Law of the People's Republic of China》, Comba signs labor contract with its employees, establishes and maintains a registration and/or work permit system, purchases social insurance for its employees, and covers commercial insurance depending on the particular position. Comba establishes a timely salary release and annual salary increase mechanism.